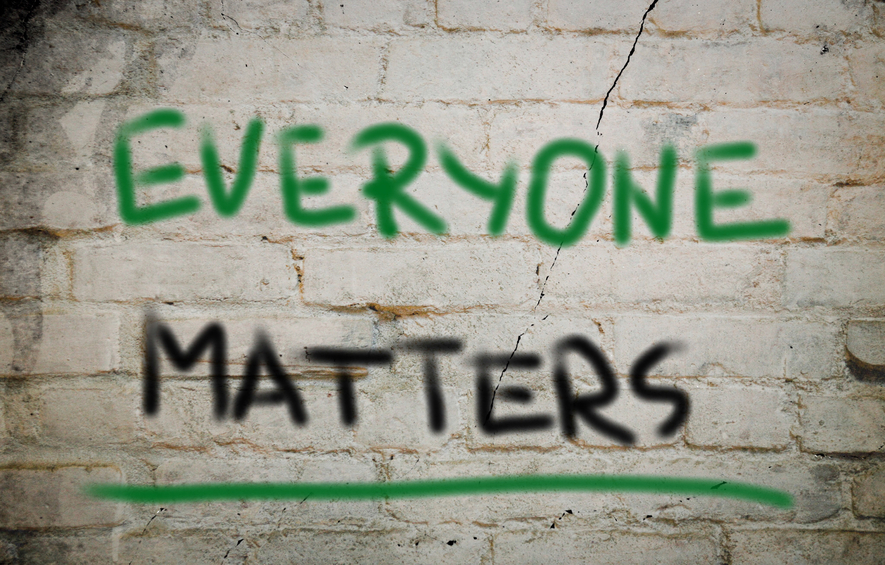 I have a lot of mixed feelings on the current events these days. I don't just want to have an opinion; I want to know the truth, and to stand for justice—no matter how unpopular that may make me.
I don't have all the facts. I don't know everything about what happened in Ferguson, or New York, or Cleveland. I've read the stories, but that doesn't mean I have all the information. But here's what I know: racism is a real thing—even in 2014. And while it DOES go both ways, African-Americans are far more oppressed than white folks like myself.
I believe it is time for another Civil Rights Movement. Dr. King, Rosa Parks, and others made significant progress, but this isn't just a "been there, done that" type of thing. There is room for much more improvement. This was true before the killings this summer, but now the nation is finally paying attention. May we move toward greater levels of understanding, equality, and inclusion. Not just because we have to, but because we genuinely love our brothers and sisters for who they ARE, regardless of race or social status.
The Apostle Paul says the love of Christ has been poured out in our hearts through the Holy Spirit. I see many Christians having cool encounters in church, but hurling insults at those who are different from them behind closed doors. But if we are truly filled with the Spirit, we will love one another when no one is watching. I have not achieved perfection in this, but I am on the path. I am learning, I am growing, and I am learning that the people I used to think were different than me actually aren't that different at all.