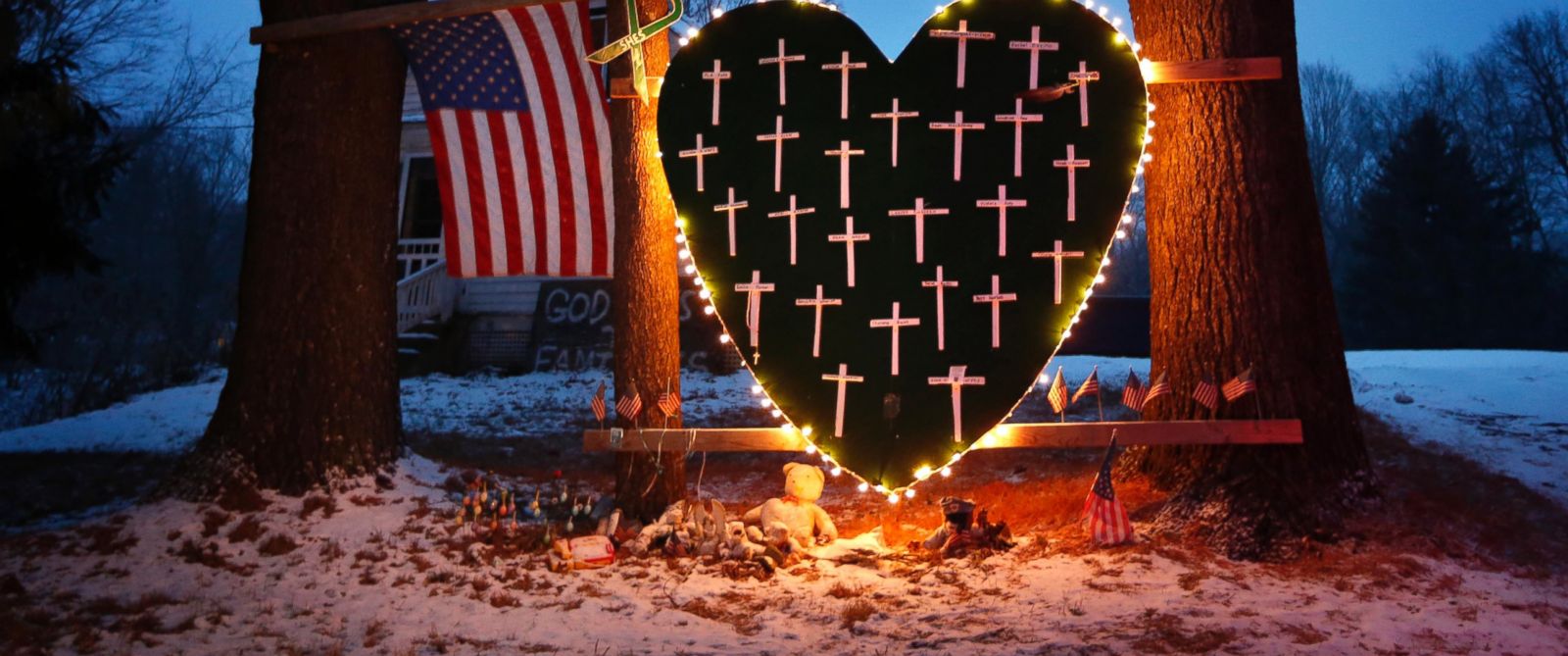 On this day in 2012, a gunman entered an elementary school in a small Connecticut town and took the lives of 20 first graders and six adult staff members, including the principal, psychologist, two teachers, and two aides.
I remember that day, four years ago. I was in my office when the breaking news alert came in. I remember walking into the loft and turning on the TV and watching for a few minutes before I could not bear to watch any more. I remember walking back into my office, shutting the door, turning off the lights, and lighting a candle on my desk. I didn't do much for the rest of the afternoon, but I wrote this piece the next day.
As a person of faith, I am called to "weep with those who weep" and I don't want this to just be something I do for a few days after a tragedy, because I know that four years later those families in Connecticut are still weeping. To that end, I have been reading the book "Newtown: An American Tragedy" over the last few weeks. I have been allowing my heart to feel these things again and weep over them again. In this season of Advent, I weep over all of the senseless violence taking place across the globe, but I also take heart, because I know that evil and violence will not have the final word.
Today, I learned that both the elementary school and the shooter's former home were razed following this tragedy. One has been rebuilt; the other remains a blank lot. What I find most interesting is that the Lanza's former home was not just leveled, the foundation was also broken apart and removed from its place.
Since Cain killed Abel, violence has long been the foundation of society. Though not all of us take it to the extremes we see on the evening news, we all have violence in our hearts that we must deal with. We all wrestle with jealousy and strife and all of the little things that have the potential to turn into big things. Violence does not begin the moment it is inflicted, it begins somewhere far deeper, and none of us are immune from the seeds of violence in our hearts.
And this is why Jesus came—to break apart the foundations of violence in our world and give us new hearts that are capable of cultivating love for our neighbors and even our enemies. He has broken the curse of sin and death and re-founded the world on the foundation of love and forgiveness. 
Because He lives, we are able to love and to feel and to weep and to hold on to the hope that violence will not have the final word.