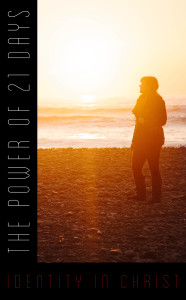 My devotional on Identity in Christ is here! Purchase your copy today and begin the journey toward discovering who you really are.
Humans are the only creatures that are capable of living for less than they were created for.
Many people spend their entire lives in church, but never discover who God created and redeemed them to be. Understanding your identity in Christ is foundational to the Christian faith, because when you don't know who you are, you can't unlock the life that Jesus offers.
What if you could change the way you view yourself and relate to God in 21 days? Far from an empty promise, this devotional serves as a series of inciting incidents over a 21-day period, in order to lead you to a deeper revelation of your identity in Christ. Becoming who you were created and redeemed to be is a process that will continue for the rest of your life, but if you never engage in the process, you'll continue to live for less than you were created for.
This challenging, in-depth devotional will help you …
Understand the world that you were born into
Reclaim your heart and its desires
Discover that God is more kind than you've been told
Break free from lies and cycles of failure
Receive love and give it away
Learn how to make healthy decisions and overcome fear
Discover who you were created and redeemed to be
The Power of 21 Days isn't merely another devotional; it is an experience that will propel you into a deeper level of intimacy with God, which will change the way you live.
Click here to purchase your copy online via CreateSpace!