In a fallen world, pain is a reality. None of us escape unscarred. We often feel out of place, searching for somewhere to belong. There is something inside of us that craves redemption, because we were made in the image of a God who is at work redeeming creation.
The purpose of the Redemption Tour is to awaken people to the reality that God wants to meet them in the middle of their greatest fear and deepest pain, that He wants to redeem the negative events of their lives into something beautiful that can bring healing to others. We believe that God wants to do extraordinary things in and through each one of us, but we often miss out on what He is doing when it comes in ways we don't expect. We tend to look for the next big thing, but what if God wants to meet us right in the middle of our everyday—even mundane—lives?
The Redemption Tour will take place from July to November 2015. Check out our schedule below to see when we will be near you! A gathering will consist of worship, a talk from Jared Stump, time for reflection and ministry, and an opportunity to connect with the team over coffee.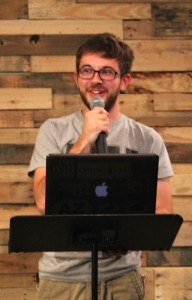 Jared Stump is a writer and speaker who has spent more than 4 years traveling with Youth Alive North Texas, a faith-based organization that conducts youth rallies in schools and churches for thousands each year. Jared is an accomplished writer who has written content that has appeared in several books. He has published a devotional on the topic of identity in Christ and is releasing his first full-length book, Creation & Redemption, on August 1, 2015. Jared currently splits his time between Dallas, Texas and Harrisburg, Pennsylvania, where he oversees Battle Ground Creative, an independent publishing company and creative firm.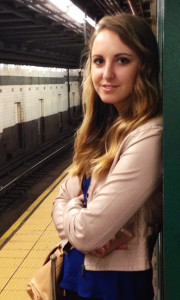 Grace Stailey is a worship leader and songwriter with a heart for missions. She is a native of Colorado, a graduate of the Bethel School of Ministry in Redding, California, and a current resident of Harrisburg, Pennsylvania, where she is working part-time at a coffee shop, taking business classes, and serving with a missions organization, Youth with a Mission. Grace recently released her first CD, Chronicles, a collection of original songs.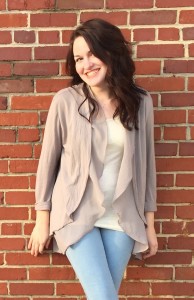 Carly Gerdau is a worship leader, songwriter, and graduate of the University of North Alabama. A native of Alabama [#RollTide], Carly has lived in Hamilton for the past five years where she is connected with The Ramp, a youth ministry. Her latest endeavor is a handmade jewelry business, re:Created Materials.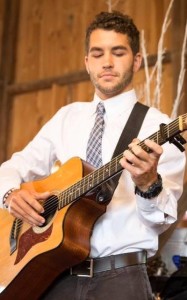 Sam Fraley is a songwriter and worship pastor at Difference Makers Church in Damascus, Maryland. He is a graduate of Mt. Airy Christian Academy and is passionate about music, missions, and urban transformation. Sam grew up on a fair-trade organic farm in Montgomery County, Maryland, where he still lives today with his family. He currently works as a para-educator in the Montgomery County Public Schools, where he works with autistic children. Sam is also involved in a long-term urban outreach project in Baltimore and will be spending a few months with Iris Ministries in Pemba, Mozambique after the Redemption Tour.
Redemption Tour 2015 Schedule
July 26 – November 4
July 26 – Damascus, MD | Difference Makers Church, 11210 Bethesda Church Rd, 20872 | 8:30am, 9:30am, 6:30pm
July 29 – Harrisburg, PA | Life Center Ministries, 411 S. 40th St, 17111 | 7:00pm
August 1 – Abbottsford, PA | Harvest Chapel, 6947 York Rd, 17301 | 7:00pm
August 12 – Frederick, MD | The Farm, 2401 B Big Woods Rd, Ijamsville, MD 21754 | 8:00pm
August 15 – Honaker, VA | New People's Bank, 53 Commerce Dr, 24260 | 5:00-9:00pm
August 16 – Rosedale, VA | Garden of Hope Church, 19124 Hwy 19, 24280 | 11:00am
August 17 – Phenix City, AL | Private House Event
August 18 – Hamilton, AL | Farm Valley House, 190 Farm Valley Dr, 35570 | 7:00pm
August 23 – Ormond Beach, FL | Salty Church, 221 Vining Ct, 32176 | 6:00pm
August 29 – Tyler, TX | Freedom Fellowship, 2915 S. Loop 323, 75701 | 7:00pm
August 30 – Tyler, TX | Freedom Fellowship, 2915 S. Loop 323, 75701 | 10:00am
August 31 – Watauga, TX | Open House Event | 7:00pm
September 1 – Fort Worth, TX | Convergence Church, 5745 James Ave, 76134 | 7:00pm
September 2 – Terrell, TX | First Assembly of God, 203 Main St, 75160 | 7:00pm
September 3 – College Station, TX | Open House Event | 7:00pm
September 5 – Bastrop, TX | Open House Event | 6:00pm
September 6 – Austin, TX | Open Gate Ministries, 6138 Hwy 290 West, 78749 | 10:30a
September 6 – Houston, TX | Sondays Community Church, 111 W. Main St, Tomball 77375 | 5:30pm
September 9 – Kingsland, TX | The Hill Church, 136 Real St, 78639 | 7:00pm
September 13 – Plano, TX | River of Glory, 501 Accent Dr, 75075 | 10:00am
September 13 – Roanoke, TX | Open House Event | 6:00pm
September 14 – Frisco, TX | Open House Event | 7:00pm
September 16 – Providence Village, TX | Private House Event
September 17 – Waxahachie, TX | Encounter Prayer Group at SAGU | 8:00pm
September 20 – Shawnee, OK | Family of Faith Church, 30 Kin-Ville Rd, 74801 | 6:30pm
September 22 – Ada, OK | Z-Tree on East Central University Campus | 8:30pm
September 23 – Weatherford, OK | Liberty Church, 109 W. Franklin Ave, 73096 | 7:00pm
September 25 – Council Bluffs, IA | Heartland HOP, 2801 5th Ave, 51501 | 7:00pm
September 27 – Rapid City, SD | Common Ground Church, 201 Main St, Suite G1, 57701 | 10:00am
October 1 – Bozeman, MT | Open House Event | 7:00pm
October 2 – Helena, MT | Fortress of Joy Church, 720 Faw Rd, 59602 | 7:00pm
October 3 – Butte, MT | Living Waters Revival Center, 603 S. Montana St, 59701 | 6:00pm
October 4 – Belgrade, MT | River Rock Vineyard Church, 321 High K St, 59714 | 10:00am
October 7 – Lakeside, MT | YWAM Montana, 501 Blacktail Rd, 59922 | 7:00pm
October 9 – Olalla, WA | The Barn, 13883 Klahanie Ln SW, 98359 | 8:00pm
October 11 – Portland, OR | Private House Event
October 15 – Redding, CA | Private House Event
October 16 – Redding, CA | Open House Event | 7:00pm
October 17 – Oroville, CA | First Assembly of God, 3210 Oroville Dam Blvd E, 95966 | 6:00pm
October 18 – Fairfield, CA | Living Grace Fellowship, 364 Pittman Rd, 94534 | 10:00am
October 19 – Oroville, CA | Hope Center, 1950 Kitrick Ave, 95966 | 7:00pm
November 3 – Denver, CO | BridgeWay Ignite | 7:00pm
November 4 – Pueblo, CO | Amazing Grace Fellowship, 142 S. Stardust Dr, 81007 | 7:00pm